"WHEN YOU THINK LIKE A WINNER, YOUR MIND WILL FIND A WAY TO WIN."
What you will learn from this book
With his trademark warmth, wisdom and wit, Mathis will inspire you to quit negative thinking and start flying to new heights. If you're ready to take the next step in your career, business, life or dreams, this book is the breakthrough you've been looking for.
This book is very encouraging and inspiring for both personal and professional use.
Think Like A Winner, Act Like You Won provides practical wisdom and advice that will inspire many to embrace a new path on their way to leading extraordinary lives.
Watch this amazing book trailer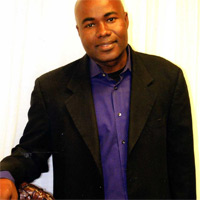 About the author
He is much more than an everyday motivational speaker. While some know him for his work as an author and entrepreneur, others know him as a 21st Century innovator, setting the standard for men around the country. But no matter how others view him, Carl Mathis is confident of his mission and God-ordained purpose in life–to encourage people worldwide to live life to the fullest, no matter the odds.
Mathis is a living testimony that what the enemy meant for evil, God is definitely turning around for good. But he didn't know that when his wife passed in December of 2005. He was suddenly left with the pain of losing a loved one, the burden of raising three boys on his own, and the challenge of filling both motherly and fatherly roles. Depression set in. He wanted to quit. But in the midst of him crying out to God for a way to overcome the pain, it was revealed to him that in the process of helping others overcome, he too would triumph and overcome the obstacles of life.
If he would have thrown in the towel in 2005, Mathis would have never published his debut novel Life is What You Make It: Seven Steps to Moving Forward. In addition to his most recently published works, "Pursuing Your Purpose – How to Discover God's Revelation For Your Life" he's Currently serving as a minister and Elder at Holy Ghost Tabernacle Ministries in Miami, FL, Mathis is no stranger to work in the ministry.
Mathis is also furthering his theological studies through the National Alliances of Progressive Churches. Together with his charisma and determination to see people prosper worldwide, he is certainly one of the chosen vessels for a time such as this–a time where people see no hope and give up on dreams. Carl Mathis seeks to not only give people hope and encouragement for a season, but for a lifetime.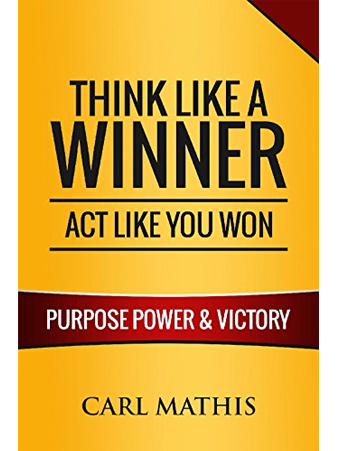 For a free chapter, join our newsletter!
Get a free chapter of this amazing e-book, just enter your name and e-mail
NOTE: We will not share or sell your contact information to a 3rd party.